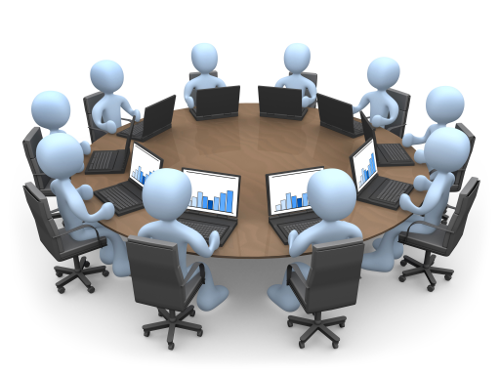 All Parish Council vacancies will be advertised here and on the Council Noticeboard, which is located adjacent to the Post Office, on the High Street..
If you are interested in becoming a Councillor and would like more information or to leave an expression of interest, should a vacancy arise, then please contact the Clerk. If you are not interested in becoming a councillor but would like to be involved with the Council, consider becoming a "Friend of the Council". (See below).
---
Are you eligible to be a Councillor
Under Section 79(1) of the Local Government Act 1972, unless disqualified, a person is qualified to be co-opted as a local councillor if they are over 18, a qualifying Commonwealth citizen or Euro national on the day of their selection and:
a. Be registered as a Local Government Elector for the Parish on the current Electoral Register;
or
b. Have during the whole of the previous 12months occupied as tenant or owner any land or other premises in the Parish;
or
c. Have had his/her principal or only place of work in the previous 12months in the Parish of Billingborough;
or
d. Have resided either in the Parish or within 3 miles thereof during the previous 12 months.
Should the Council receive more than one application, the councillors will decide the appointment by a vote, or series of votes, to obtain a majority decision.
you can't be a councillor if you:
Work for the council you want to be a councillor for, or for another local authority in a political restricted post
Are the subject of a bankruptcy restrictions order or interim order
Have been sentenced to prison for three months or more (including suspended sentences) during the five years before election day
Have been convicted of a corrupt or illegal practice by an election court.
If you are in any doubt about whether you are eligible to stand as a councillor, you should contact the electoral services department at your local council for advice.
Can you stand for election? Are you qualified to stand for election? Interested? Then please read on:
Qualifications for Standing for Election
Being a Good Employer - A Guide for Parish and Town Councillors
---
How to Apply
If you wish to be considered for any vacancy and need an application form, you can get HERE, or for more information please contact either the Council Chairman, Chris Woodhead or The Parish Clerk, Hayley Beaver
---
Friends Of The Council
Another way of getting involved, is to volunteer as a "Friend of the Council". This is a group of volunteers who are willing to get involved with any aspect of Council work that needs an extra pair of hands.This could be anything from helping out with small maintenance tasks, advertising ideas, or helping with events. There is no specific time commitment, but if you are interested in helping to make your village the best it can be, but don't want to commit to being a Coucillor, why not volunteer a little of your time as and when you are able.
Contact the Clerk or any Councillor for more information.